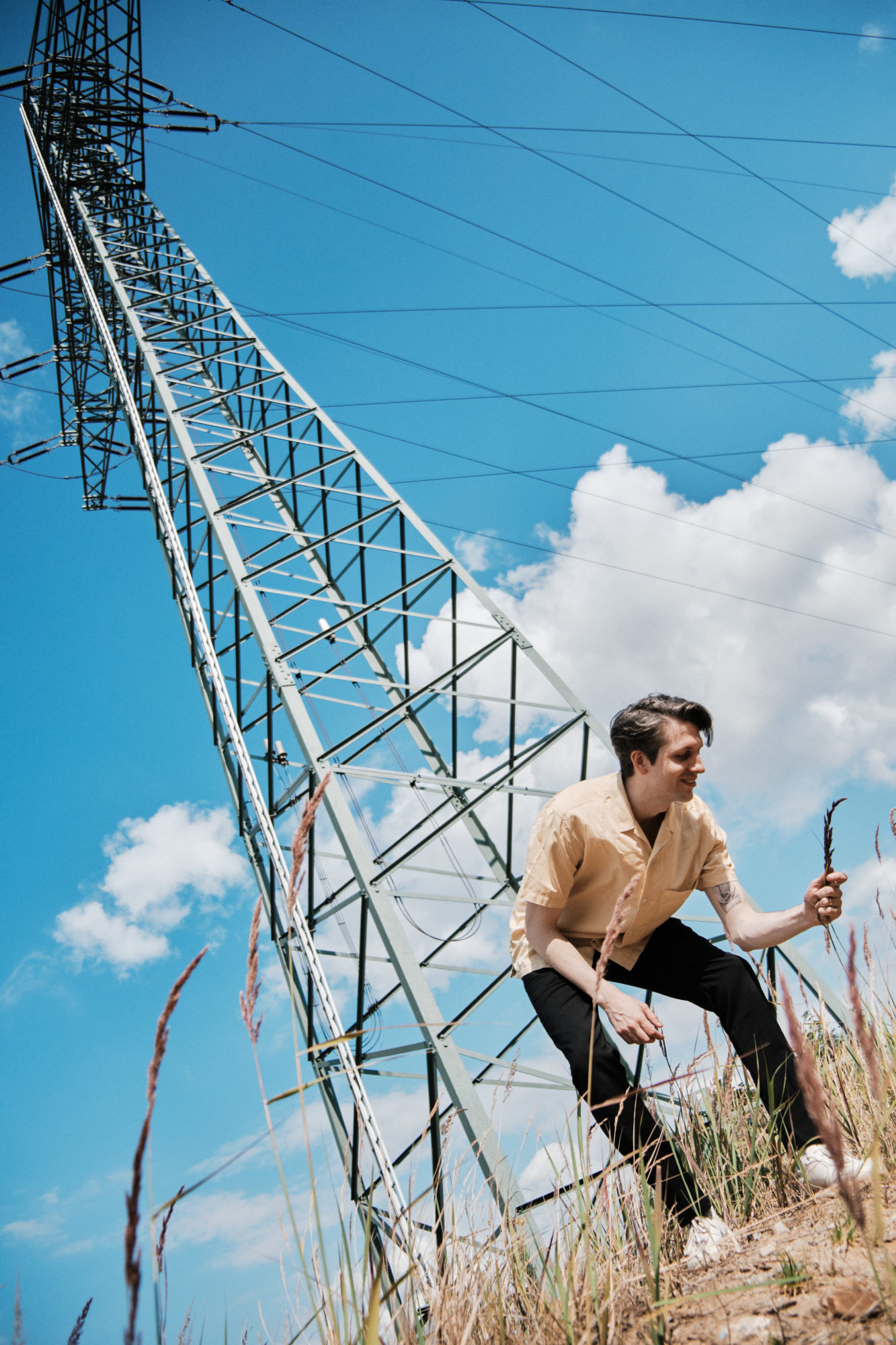 Born 1989 in Düsseldorf. Lives and works in Hamburg.
Graduated with a Master's degree in 2019 at HFBK Hamburg in the class of Werner Büttner, Matt Mullican and Achim Hoops with a focus on painting.
Shows (selection)
2023
"Flower, save the hours", Kunst im Quartier, Hamburg.
"45 Jahre Raab Galerie", Raab Galerie, Berlin.
"New is always better", Raab Galerie, Berlin.
"ROSA" (group), Lycra, Hamburg.
2022
Eberhard Dietzsch Kunstpreis für Malerei (group), Gera.
2021
"Fragile – Handle with Care" with Tim Ehrich, Nachtspeicher 23 e.V. (duo), Hamburg.
"404: Not found" (group), PAL Hamburg, curated by Ann-Kathrin Hubrich und
Dusko Ruljevic, Hamburg.
"Bilder aus dem Irgendwo" with Malwin Faber (duo), Raum linksrechts, Hamburg.
"[.] weiter machen. Jahresausstellung des BBK Hamburg" (group), Kunsthaus Hamburg, Hamburg.
"Grüße aus Rothenburgsort" (group), Feinkunst Krüger, Hamburg.
2020
"Jung-Figürlich-Gutaussehend. Zeitgenössische figürliche Malerei aus Hamburg" (group), Fabrik der Künste, Hamburg.
Oberfett Window Exhibition, Oberfett Große Elbstraße, Hamburg.
2019
"Salondergegenwart 2019", Große Bleichen, Hamburg.
"Kunstpreis Junger Westen", Kunsthalle Recklinghausen.
Graduate Show MA, HFBK Hamburg.
"Liminality" with Fahed Halabi, Nachtspeicher23 e.V., Hamburg.
2018
umBruch, xpon-art Gallery, Hamburg
Toxic Boom Room, Hamburg
Catalogues
2022 Eberhard Dietzsch Kunstpreis
2021 Grüße aus Rothenburgsort
2020 Jung – Figürlich – Gutaussehend
2019 salondergegenwart 2019
Kunstpreis Junger Westen 2019